Employment Opportunities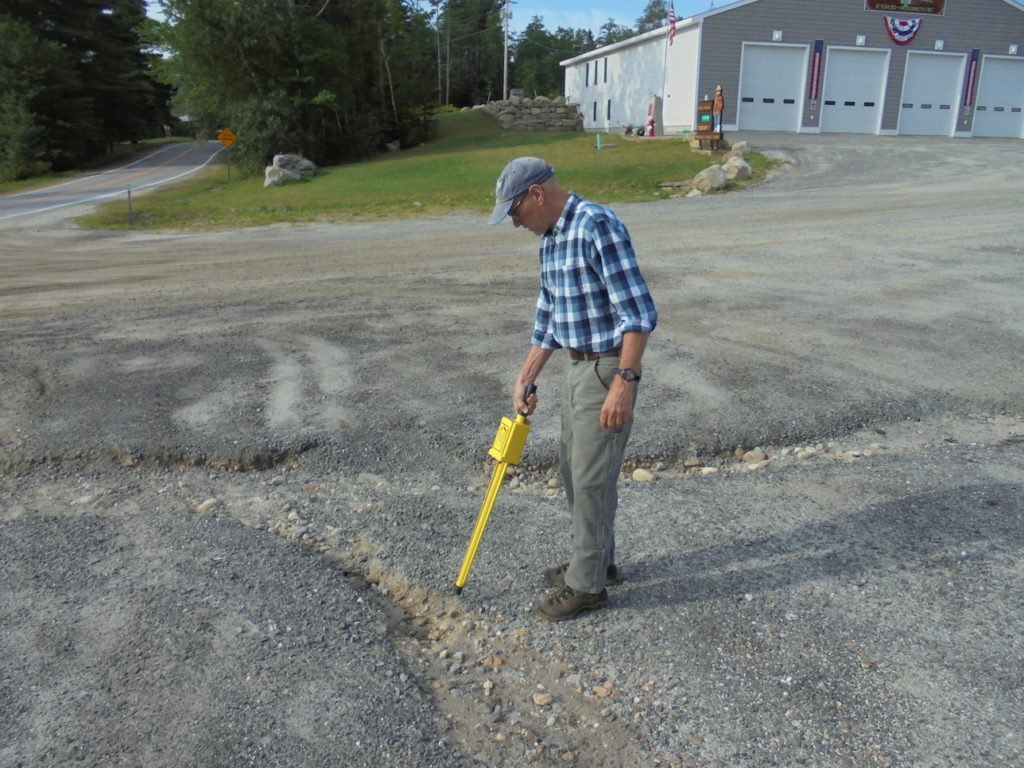 Credere Associates, LLC is constantly seeking qualified and highly motivated individuals to bolster or expand our capabilities and improve services to our clients. If you would like to discuss opportunities at Credere that are not listed below, please contact Theresa Patten.
Credere is currently trying to fill the following positions:
Entry Level Environmental Engineer or Geologist
Location: Westbrook, Maine
Job Summary: Credere Associates is looking for an entry level engineer or geologist to support in the execution of Brownfields Redevelopment programs throughout New England as well as other general environmental consulting projects. Successful candidates should have a strong desire to live and work in Maine and/or New Hampshire, and to have a positive impact on the community.
Direct Manager: Senior Project Manager
Key Responsibilities: Execute Brownfields Assessment and Redevelopment programs including regional inventories, environmental assessments, remediation planning and remedial action implementation.
Brownfields Inventories – Including database development, windshield surveys, and data presentation.
Phase I Environmental Site Assessments – including site visits, interviews, file reviews and report writing.
Phase II Investigations – including health and safety plan and sampling work plan preparation, contractor coordination and management, drilling and test pitting. oversight, sample collection, data interpretation and analysis, and report writing
Feasibility Studies – including review and interpretation of existing data, analysis of cleanup alternatives, remedial action planning, construction cost estimating, and report writing.
Remediation Design – including design plan and specification development as well as contractor bidding.
Remedial Action Implementation – including contractor coordination and oversight, confirmatory sample collection, construction documentation, and closure report writing.
Abilities/Requirements:
Passion for community revitalization and economic development especially the redevelopment of underutilized buildings and properties
Passion for the execution of Smart Growth projects
Exceptional writing skills required
CAD/GIS experience and knowledge required
Ability to work collaboratively on project development yet independently on specific project execution and completion.
Ability and desire to attain ME Professional Engineer or Certified Geologist licensure
Occasional overnight travel required
Senior Construction/Remediation Project Manager
Location: Westbrook, Maine
Job Summary: Credere Associates has an immediate need for a senior construction/remediation project manager to lead and manage federal construction (building demolition and site infrastructure work) and remediation (soil removal, and asbestos, lead, mold, and PCB abatement) projects throughout New England.   
Direct Manager: Federal Programs Manager
Key Responsibilities:
Management of federal projects in excess of $1 million
Lead a team consisting of QC Manager, Site Superintendent, Construction QC Manager, and Site Safety Officer to ensure that projects are being executed in accordance with contract documents in strict accordance with federal/state safety requirements.
Act as primary contact for client as well as serve to communicate client expectations to internal staff
Develop and manage project budgets, schedules, and project deliverables
Assist in project proposal preparation, costing, contracting, subcontracting, and invoicing
Assist in development of project work/safety plans and well as QC review
Review contract documents, identify discrepancies, develop and submit RFIs, and propose contract modifications/solutions.
Prepare for and lead weekly construction project status meetings with client and project team
Occasional onsite Supervision required during construction
Abilities/Requirements:
10+ years experience in federal construction/remediation and project management
Professional Engineer (PE) license desired (but not required)
Ability to work collaboratively on project development yet independently on specific project execution and completion
Working knowledge of EM 381 safety requirements as well as USACE Three Phases of Control
Demonstrated ability to manage, interface and communicate with clients, internal staff, and subcontractors
Ability to communicate and write effectively
Overnight travel required based on specific projects locations and duration