Employment Opportunities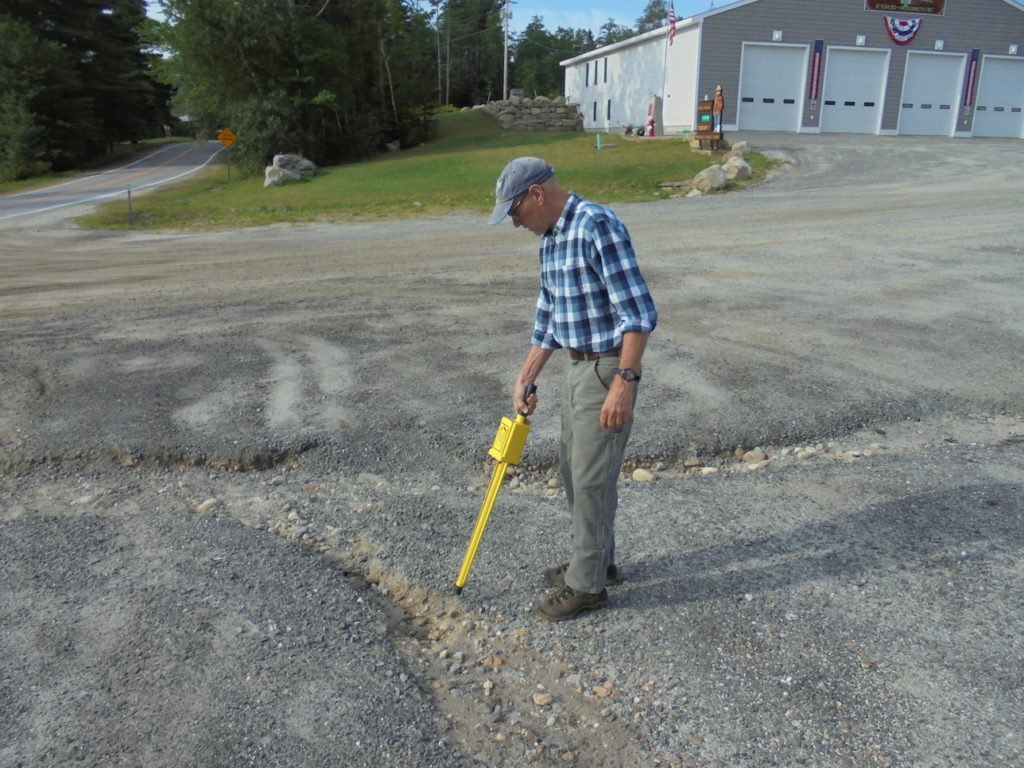 Credere Associates, LLC is constantly seeking qualified and highly motivated individuals to bolster or expand our capabilities and improve service to our clients. If you would like to discuss opportunities at Credere that are not listed below, please contact Theresa Patten.
Credere is currently trying to fill the following positions:
Entry Level Environmental Engineer or Geologist
Location: Westbrook, Maine
Job Summary: Credere Associates is looking for an entry level engineer or geologist to support in the execution of Brownfields Redevelopment programs throughout New England as well as other general environmental consulting projects. Successful candidates should have a strong desire to live and work in Maine and/or New Hampshire, and to have a positive impact on the community.
Direct Manager: Senior Project Manager
Key Responsibilities: Execute Brownfields Assessment and Redevelopment programs including regional inventories, environmental assessments, remediation planning and remedial action implementation.
Brownfields Inventories – Including database development, windshield surveys, and data presentation.
Phase I Environmental Site Assessments – including site visits, interviews, file reviews and report writing.
Phase II Investigations – including health and safety plan and sampling work plan preparation, contractor coordination and management, drilling and test pitting. oversight, sample collection, data interpretation and analysis, and report writing
Feasibility Studies – including review and interpretation of existing data, analysis of cleanup alternatives, remedial action planning, construction cost estimating, and report writing.
Remediation Design – including design plan and specification development as well as contractor bidding.
Remedial Action Implementation – including contractor coordination and oversight, confirmatory sample collection, construction documentation, and closure report writing.
Abilities/Requirements:
Passion for community revitalization and economic development especially the redevelopment of underutilized buildings and properties
Passion for the execution of Smart Growth projects
Exceptional writing skills required
CAD/GIS experience and knowledge required
Ability to work collaboratively on project development yet independently on specific project execution and completion.
Ability and desire to attain ME Professional Engineer or Certified Geologist licensure
Occasional overnight travel require
---
Part-Time AUTOCAD Specialist
Location: Westbrook, Maine
Job Summary: Credere Associates is looking for person to work on a part time basis (20 hr/week) as a AUTOCAD specialist. The right candidate will be considered to training to work in the field as environmental sampling technician.
Direct Manager: Theresa Patten
Key Responsibilities:
Locus Plans
Detailed Site Plans
Contour Plans
Abilities/Requirements:
CAD experience and knowledge required.
Ability to work collaboratively yet independently on specific project execution and completion.
Experience with website content management, a plus.
Interest in learning field sampling activies, a plus.
Well qualified candidates please send resume and cover letter to Theresa Patten at tpatten@crederellc.com.